"Sympathie mimétique": On the Persistence of Resemblance in Aesthetic Modernity
Abstract
Dominant mimetophobic or anti-mimetic tendencies of the 20th century theoretical debate seem to rely on the assumptions of a modern disappearance of similarity as an epistemological paradigm, and a supposedly anti-mimetic Aesthetic Modernity, which in fact turns against a naïve identification of mimesis and resemblance. Thus, while criticising the mimesis-theoretical heritage that commits art to imitation as a 'copy of the real', Aesthetic Modernity and the Avant-Gardes abandon neither mimesis nor resemblance, which both are not to be reduced to 'naturalistic' concepts of representation. In an exemplary manner, Surrealism reconceptualises their relation in a rather non-imitative than anti-mimetic way, following on from an 'aesthetics of the similar' that stretches from antiquity to modernity. Surrealist concepts of analogy, metaphor, metamorphosis, mimicry and simulation express a 'de-limited' mimetic relationship to the world and an aesthetic work on representation and form that, contrary to mimetophobic tendencies, emphasises the aesthetic-epistemological tradition and modern persistence of similarity and resemblance.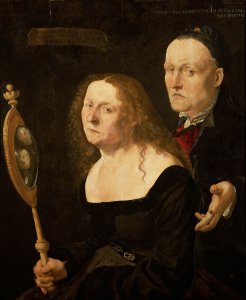 Downloads
Come citare
Bangert, S. (2020). "Sympathie mimétique": On the Persistence of Resemblance in Aesthetic Modernity. Elephant & Castle, (24). Recuperato da https://elephantandcastle.unibg.it/index.php/eac/article/view/247
Licenza
Copyright (c) 2023 Elephant & Castle
TQuesto lavoro è fornito con la licenza Creative Commons Attribuzione 4.0 Internazionale.